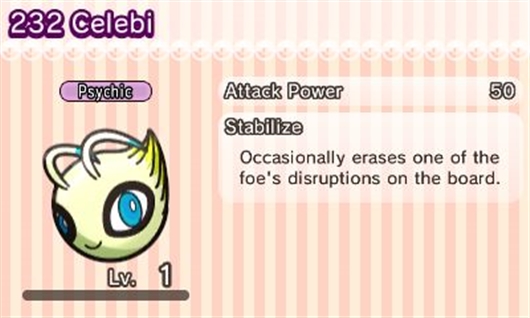 Another new special stage is now available for Pokémon Shuffle players to commemorate over 3.5 million downloads worldwide. The Celebi Special Stage features the Mythical Pokémon Celebi and it is the only stage you can obtain Celebi in, so you will want to be sure to catch this rare Pokémon while it's available.
The Celebi Special Stage is available until May 18th worldwide, so you have about three weeks to catch Celebi. It's a Psychic-type Pokémon in Pokémon Shuffle and has the interesting Stabilize ability, as shown above.
Don't forget that the first Pokémon Safari is still available in Pokémon Shuffle, but it ends on May 2nd, so you've gotta act quickly if you haven't gotten all of the Pokémon there yet.