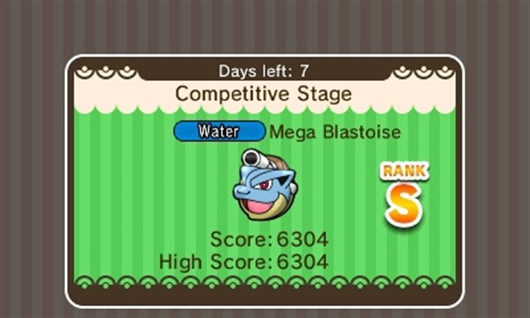 Ready for another competition on Pokémon Shuffle? Well, from now until April 13, you'll have a chance to compete for a high score on the special Blastoise Competitive Stage on Pokémon Shuffle.
The top 20,000 scoring players will receive a special Blastoisinite on April 13, after the competition concludes, which allows them to Mega Evolve their Blastoise in Pokémon Shuffle. However, you'll also need to pick it up by April 20 if you made it in the top 20,000, as you won't be able to claim it after that point.
You can find out more information on the official Pokémon Shuffle website.