With less than one month to go before the first Pokémon: Symphonic Evolutions concert, TamashiiHiroka has an exclusive preview of one of the featured tracks from the concert — a stunning arrangement of Pallet Town from Pokémon Red, Blue, and Yellow.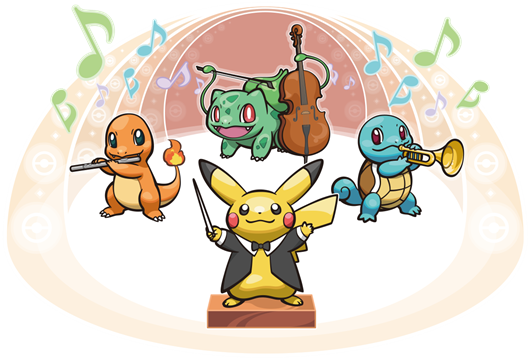 Her video features the exclusive preview audio sample, which, amazing as it sounds, is just a synthesized mockup — it will sound phenomenally better when performed live in the concert by an orchestra, along with other memorable tunes from all six generations of Pokémon games (and possibly other surprise tracks). In fact, all of the songs featured at the Pokémon: Symphonic Evolutions concert take on a powerful, cinematic sound. Check out the preview and get psyched!

Tickets for Pokémon: Symphonic Evolutions are still available for both Washington, DC (August 15th) as well as Philadelphia, PA (September 19th), with more locations still to be announced. You can click either of the locations to buy tickets for the respective events. And don't think these are boring, stuffy symphonies either — cosplaying is absolutely encouraged, as are battles in both the Trading Card Game and the Video Game before and after the event, so Pokémon fans will feel right at home. Not only that, but the Washington, DC concert takes place the night before the 2014 Pokémon World Championships, which will be a lot of fun for competitors and spectators alike, so that's another fun reason to go!
More previews are on the way, but don't wait until it's too late to attend one of the most incredible musical events in the history of Pokémon — get your tickets today!