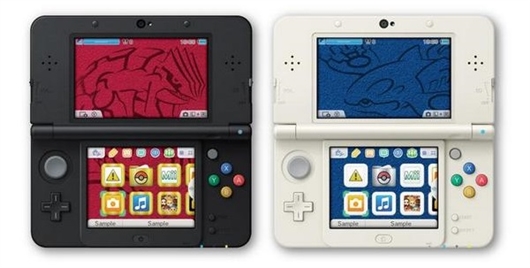 Two Pokémon Menu Themes have been unveiled by Nintendo. These are a part of a new menu theme collection for the NEW Nintendo 3DS and latest Nintendo 3DS update, although are not currently available for purchase.
The two themes that have been unveiled feature Groudon (left) and Kyogre (right). These themes are included in the Special NEW Nintendo 3DS for Pokémon Omega Ruby and Alpha Sapphire. It is currently unknown if the Pokémon Omega Ruby & Alpha Sapphire NEW Nintendo 3DSes will be brought to the West or if these themes will be available for purchase individually.
You can check out other new themes on the Official Japanese Nintendo eShop Website!