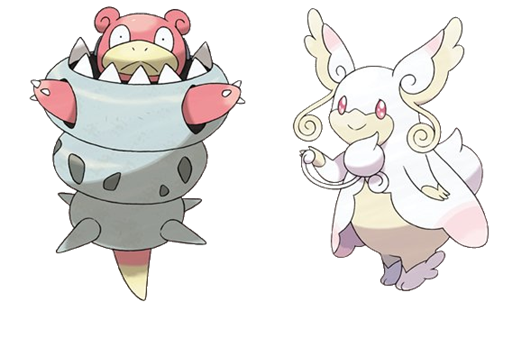 UPDATE: We'll be posting more information throughout the day as we receive more information. Be sure to check back frequently for more updates!
Pokémon of South Korea recently published information revealing Mega Slowbro as well as Mega Audino, two new Mega Pokémon in Pokémon Omega Ruby and Pokémon Alpha Sapphire. Since the posting of this article, the pages have since been removed. Mega Slowbro has the ability Shell Armor while Mega Audino has the ability Healer. Mega Audino also has new typing, being Normal/Fairy. As for stat changes, Mega Slowbro has a boost in Defense as well as Special Attack while Mega Audino has an increase in both Defense and Special Defense.
Let us know what you think of these new Mega Pokémon in the comments below!