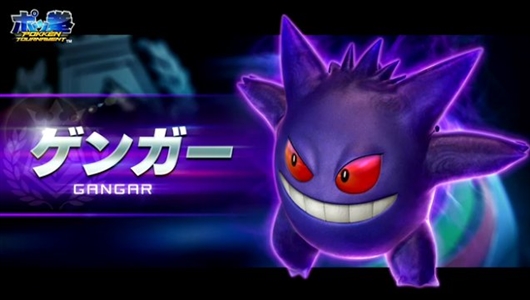 During the recent NicoNico Chokagi stage show, Gengar was confirmed to be coming to Pokkén tournament as a playable character. The decision to include Gengar was determined by a Twitter campaign when the game was officially revealed in August of 2014. Much like several of the other characters, Gengar's Burst move is it Mega Evolving in to Mega Gengar.
With this there appears to be a new stage added as well, being set in the middle of a town square. A picture of this, along with additional pictures of Gengar, can be seen below. There will also be a video linked below showing the trailer in question (this video will be lower quality as it shows footage from the floor and not a direct feed)
So what do you think about this addition to the game? Is Gengar a good fit in your opinion, or does he feel a bit shoehorned in? Let us know down below in the comments section!