The premiere of Pokémon: Symphonic Evolutions is now a week closer than when we first began bringing you these amazing video previews. The fourth exclusive preview of one of the featured tracks of the concert is brought to us today by Pokémon and Nintendo fanatic, NintendoFanFTW!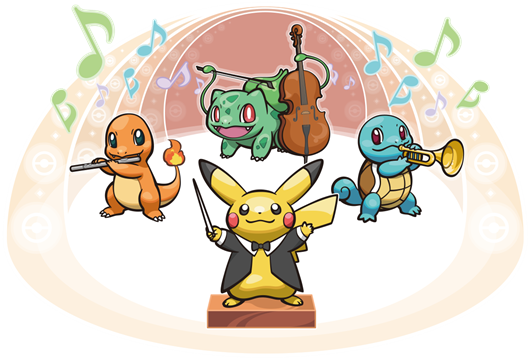 In anticipation of the concert, NintendoFanFTW's video discusses his favorite music from the series, and also brings you a sneak peek at what Symphonic Evolutions is doing with music from Pokémon Ruby, Sapphire, and Emerald. Today's preview features Victory Road! This synthesized mockup, which will sound phenomenally better when performed live, conveys the emotion felt when fighting through Victory Road, the final obstacle that lies ahead of The Elite Four. Stick with us to see what's on the other side of this Victory Road, with our next preview of the concert. We hope to see you at the show with all of our favorite musical pieces from the series. Be sure to check-in again on Thursday, where Chuggaaconroy will unveil the next preview!


Tickets for Pokémon: Symphonic Evolutions are still available for both Washington, DC (August 15th) as well as Philadelphia, PA (September 19th), with more locations still to be announced. You can click either of the locations to buy tickets for the respective events. And don't think these are boring, stuffy symphonies either — cosplaying is absolutely encouraged, as are battles in both the Trading Card Game and the Video Game before and after the event, so Pokémon fans will feel right at home. Not only that, but the Washington, DC concert takes place the night before the 2014 Pokémon World Championships, which will be a lot of fun for competitors and spectators alike, so that's another fun reason to go!
More previews are on the way, but don't wait until it's too late to attend one of the most incredible musical events in the history of Pokémon — get your tickets today!