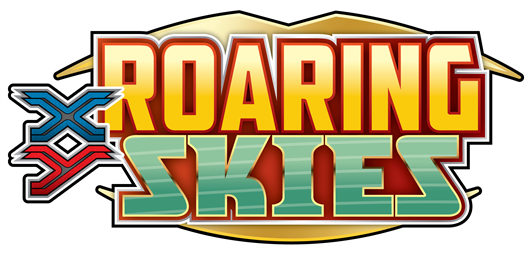 The next Pokémon Trading Card Game expansion set, XY—Roaring Skies, is slated for an May 6th release date. Like its predecessors, XY—Roaring Skies features an archetype. The latest theme for the newest expansion are the Legendary Pokémon of the sky! Get busy playing or get busy flying.
XY—Roaring Skies introduces seven new Pokémon-EX cards, four new Mega Pokémon-EX cards, and nine new full-art Pokémon-EX cards, including: Mega Rayquaza-EX, Mega Latios-EX, Thundurus-EX, Hydreigon-EX, and more! Of course, using such powerful Mega Pokémon has a drawback, requiring the player to end their turn upon Mega Evolving an EX Pokémon, unless a specific Spirit Link card is used.
There are over 100 new cards to use in this new expansion, including 18 new Trainer cards featuring two full-art Trainer cards and one new Special Energy. There are also new Ancient Traits given to certain Pokémon, which act similar to abilities, but instead come from a pre-set pool of potential traits.
To go along with the 10 card booster packs, two new preconstructed theme decks — Aurora Blast and Storm Rider — will also be available upon XY—Roaring Skies' May 6th release. Aurora Blast features the Water-type Articuno and other Water/Fire types while Storm Rider features the Electric-type Zapdos as well as Grass/Lightning types.