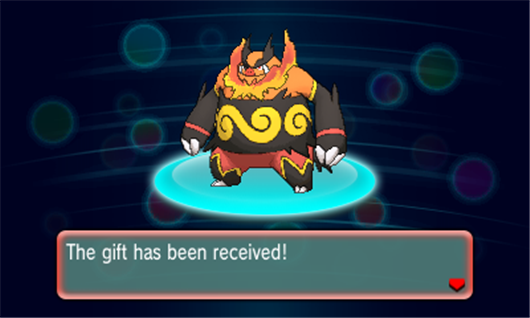 As previously mentioned, the Emboar with its Hidden Ability, Reckless, is now available in North America, Europe, and Australia through the use of a special serial code.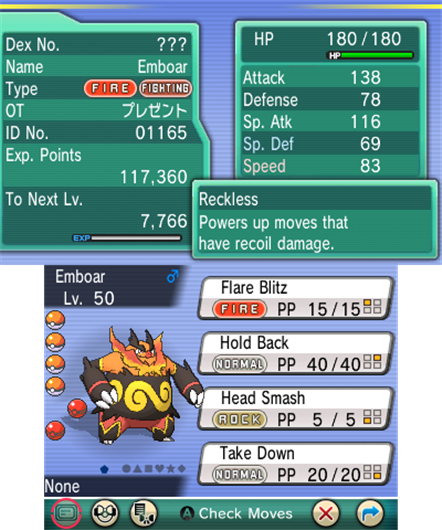 (*Picture from Japanese distribution)
In order to receive this special Emboar, you need to go to Mystery Gift and then receive via code, then, when prompted to input a code, input POKEMON500 and confirm (don't worry about filling up the input area). Then you'll be able to receive the Emboar on Pokémon Omega Ruby or Alpha Sapphire!
This Emboar has the moves Flare Blitz, Hold Back, Head Smash, and Take Down — Hold Back being an event-only False Swipe, while the other moves trigger Emboar's Reckless ability. It comes at level 50 and in a Cherish Ball, too.
The code can be used once per game, but the code itself can be used an unlimited number of times by players around the world until November 30th, 2015, so you've got plenty of time to pick the Emboar up.
Next week, you'll be able to receive the third of the fully-evolved Unova starters, Samurott, with its Hidden Ability: Shell Armor.