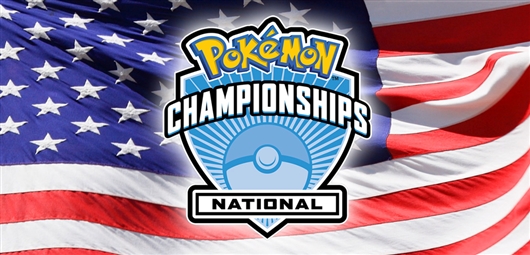 The 2015 Pokémon US National Championships are now underway in Indianapolis, IN! Throughout the day, you'll find the official Pokémon Twitch stream covering featured matches in both the Trading Card Game and the Video Game. (Take note that their stream schedule is in Eastern Daylight Time.)
This marks Day 3 of the US National Championships, which concludes the Pokémon US National Championships and pits the final few competitors against each other to see who will walk home as the new US National Champion. The Junior Division TCG champion has already been decided, as the finals for that division took place last night — congratulations to Evan Smith, the new Pokémon US Trading Card Game National Champion!
You'll find several excellent commentators and interviewers for both events, including big names such as TheJWittz, Justin Flynn, and Shadypenguinn. They've done a great job throughout the year at the Regional Championships in addition to last year's National and World Championships, so the stream team make for a great way to experience the fun and hype of Nationals from the comfort of your own home.
You can find out more about the US National Championships, including standings, pictures, and more, over at the official website. If you're tweeting about the event, remember to use the hashtag #PlayPokemon for a chance at having your tweet featured on their site! Take pictures, have fun, and Play Pokémon!