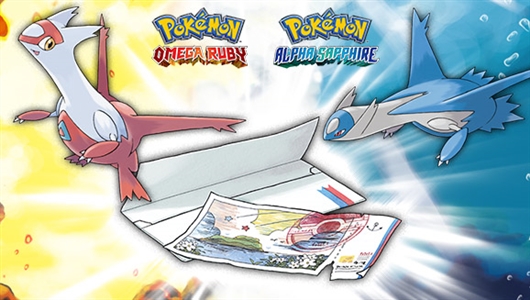 Details on how to obtain the elusive Eon Ticket in Pokémon Omega Ruby and Alpha Sapphire have been revealed today for both North America as well as the United Kingdom. The Eon Ticket is a special event item that allows players to visit the Southern Island where they can catch Latios in Alpha Sapphire or Latias in Omega Ruby.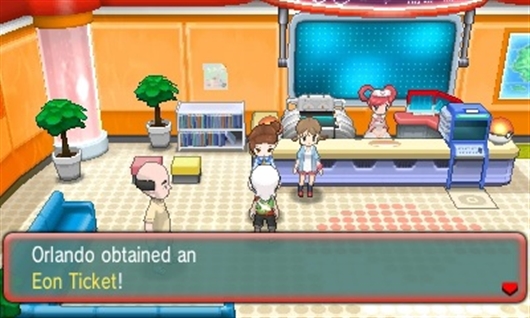 For North American Pokémon players, serial tickets to unlock the Eon Ticket will be given out by Play! Pokémon organizers across over 1,000 official Pokémon League locations, as well as at certain StreetPass events. Once unlocked by a player, not only do they receive the Eon Ticket for themselves, but the Eon Ticket is also automatically shared via the BuzzNav feature of the PokéNav to other nearby players who haven't yet gotten one (so long as both players have StreetPass enabled on the BuzzNav), which can be picked up from an attendant in a Pokémon Center. As more players meet up at events or just while StreetPassing around, the Eon Ticket will become more and more available throughout North America and even the rest of the world.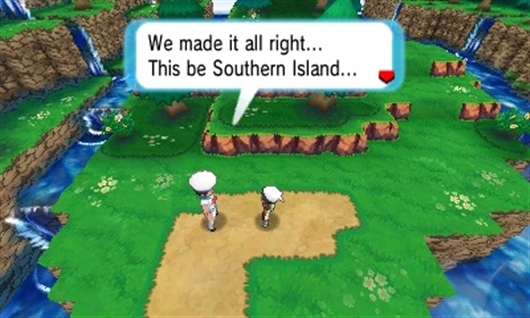 Pokémon fans in the United Kingdom have an even more exclusive way to get their hands on the elusive Eon Ticket. Starting on November 13th, you'll be able to check out PokemonEonTicket.com for details on a special launch event taking place in London, England where fifteen lucky Pokémon fans attending will not only be gifted with the Eon Ticket to spread across their hometown (and eventually the entire UK and even into the rest of Europe), not only will these fans score some cool Pokémon Omega Ruby and Alpha Sapphire merchandise, but they'll also have a chance to meet GAME FREAK Director Junichi Masuda! The launch event takes place in London on November 29th, and, as mentioned earlier, you'll be able to find more details on PokemonEonTicket.com starting November 13th.
While only fifteen people receiving the Eon Ticket may seem rather restrictive, keep in mind that these fifteen people will be able to spread the Eon Ticket to other Pokémon fans in the audience, and then all of these Pokémon fans will be able to share the ticket as well, so it shouldn't be too long before someone with the Eon Ticket makes it to your area.
EDIT: My apologies, the Eon Pokémon received through the Eon Ticket were incorrectly listed. This post has been updated to reflect the correct information.