With only two and a half weeks left until the world premiere of Pokémon: Symphonic Evolutions, we have another amazing preview to show you! The seventh exclusive preview of one of the featured tracks from the concert is brought to us by Pokémon fan and video game musician, NateWantsToBattle!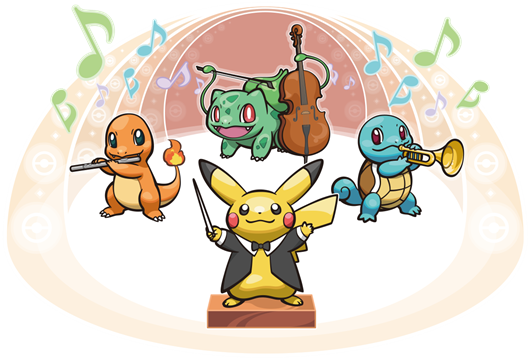 In the preview video from NateWantsToBattle, we're presented with another fantastic track from the Pokémon: Symphonic Evolutions concert — Farewell from Pokémon Black and White! This synthesized mockup, which will sound phenomenally better when performed live, is a very soothing and emotional track. Even if you're not a big fan of N, you have to get N on this amazing music. We hope you've enjoyed all of the great previews so far, as we certainly have. This isn't farewell though, so be sure to check-in again soon, as we definitely have more fantastic stuff to show you before the world premiere of Pokémon: Symphonic Evolutions!

Tickets for Pokémon: Symphonic Evolutions are still available for both Washington, DC (August 15th) as well as Philadelphia, PA (September 19th), with more locations still to be announced. You can click either of the locations to buy tickets for the respective events. And don't think these are boring, stuffy symphonies either — cosplaying is absolutely encouraged, as are battles in both the Trading Card Game and the Video Game before and after the event, so Pokémon fans will feel right at home. Not only that, but the Washington, DC concert takes place the night before the 2014 Pokémon World Championships, which will be a lot of fun for competitors and spectators alike, so that's another fun reason to go!
More previews are on the way, but don't wait until it's too late to attend one of the most incredible musical events in the history of Pokémon — get your tickets today!