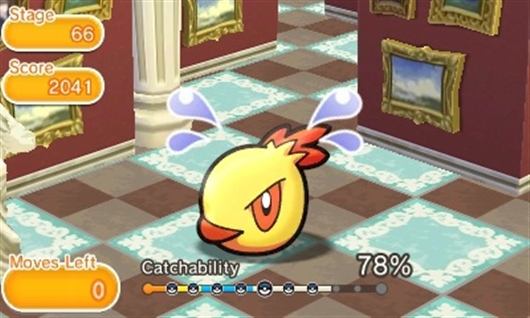 In addition to allowing players a chance to catch Shaymin, the recent update to Pokémon Shuffle — version 1.2.1 — includes a wide variety of new features, as well as a few tweaks here and there.
The Super Catch Power feature can be triggered at the end of a stage and, if it is, it drastically increases the catchability of the Pokémon, making it easier to catch certain hard-to-catch Pokémon.
Victini's new stage appears on Saturday and it grants bonus EXP; Meowth's Coin Mania stage is now available on Sunday instead.
There are a few other miscellaneous tweaks that have been added. You can view them, as well as previews for upcoming stages, on the official Pokémon Shuffle website.
CORRECTION: Fixed the version number.