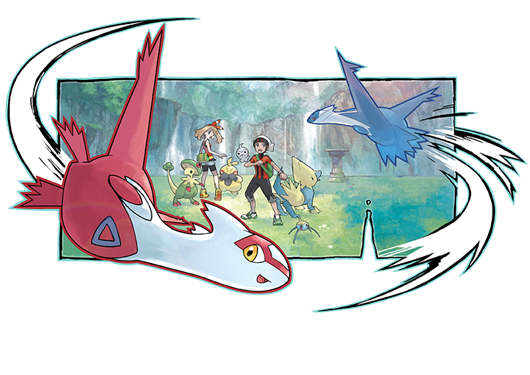 As previously mentioned, the Eon Ticket is now available for a brief time by entering a special code revealed on Pokémon's official website. You can receive the Eon Ticket from now until Monday, March 2nd by inputting a code after selecting Get with Code from the Mystery Gift menu.
The code you need to enter differs based on which part of the world you're in:
North America: 2015LATIOSLATIAS
Europe: POKEMON380381
This will allow you to receive the Eon Ticket on your game. After picking up the Eon Ticket from the Pokémon Center, you'll need to visit Norman in the Petalburg Gym, who will offer to take you to the Southern Island where you will fight against a Latias in Omega Ruby or a Latios in Alpha Sapphire — the Eon Pokémon that isn't normally available in that version.
You can only receive the Eon Ticket once per game, so if you've already gotten the Eon Ticket in the past, this code won't allow you to obtain a second one. But for those of you who haven't been able to StreetPass with someone that's gotten the Eon Ticket, this provides a chance for you to finally obtain the elusive ticket!