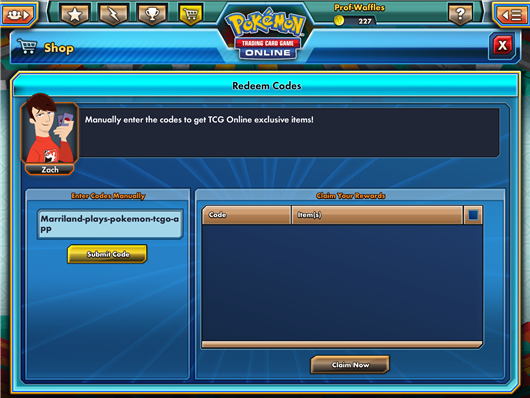 Have you been enjoying the Pokémon Trading Card Game Online ever since it's come to the iPad and iPad Mini? Or are you enjoying it on your PC or Mac? Well, either way, I've got a special Marriland-exclusive treat for you — a free booster pack on Pokémon TCGO!
That's right, on Pokémon TCGO (any version!), you can score a digital booster pack from one of four sets (chosen at random): Black & White—Legendary Treasures, XY, XY—Flashfire, or XY—Furious Fists. All you need to do is go to where you redeem codes (it's on the main menu of the iPad app) and then input the following code:
MARRILAND-PLAYS-POKEMON-TCGO-APP
Capitalization doesn't matter; all that matters is that you input that code and you'll receive a free digital booster pack — no strings attached! Just keep in mind that this code can only be entered once per account, although, unlike normal Pokémon TCGO codes which are single-use per-code, this one can be used by anyone who enters the code, not just the first person to enter it! Sweet!

What did you get from your booster pack? Let everyone know in the comments!
Additionally, if you're looking for some more free booster packs, our friends over at a few other sites have more codes that you can enter, so check them out (behind the Read More tab if you're viewing this on the front page!):