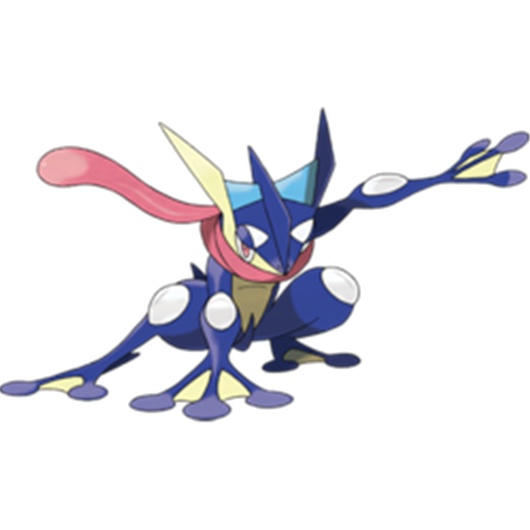 Special news from the Nintendo Direct today, there will be a Greninja distribution event. If you have Super Smash Bros. for 3DS and Pokémon Omega Ruby or Alpha Sapphire registered on Club Nintendo, you will receive this unique Greninja via serial code. You must have both games registered between November 21st 2014 and January 20th 2015 and you will receive the serial code for Greninja between December 9th 2014 to January 29th 2015. The moves for Greninja are inspired by its moveset in Super Smash Bros. for 3DS and Wii U, which are Water Shuriken, Hydro Pump, Shadow Sneak, and Substitute. There is no news as to what nature or ability it will have, but it will be a quick way to get the Froakie family in OR/AS!
As of now, this Greninja might be specific to Japanese versions of the game, as it was shown only in the Japanese Nintendo Direct. If this Greninja becomes available in other regions, we'll be sure to let you know when that time comes.
What are your thoughts on this distribution? Let us know in the comments section!