The premiere of Pokémon: Symphonic Evolutions is nearly three weeks away, and yet another wonderful preview has been released! The fifth exclusive preview of one of the featured tracks of the concert is brought to us this time by Nintendo super-fan and music lover, Chuggaaconroy!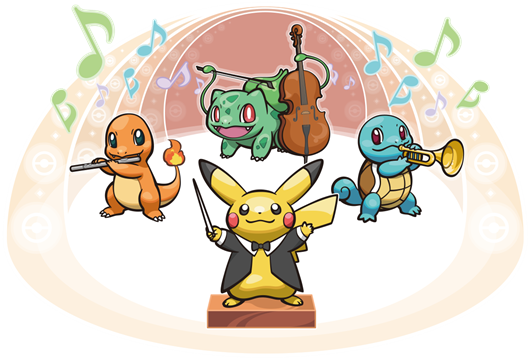 In Chuggaaconroy's preview video, we're treated to another fantastic track from the Pokémon: Symphonic Evolutions concert — Route 113 from Pokémon Ruby, Sapphire, and Emerald! This synthesized mockup, which will sound phenomenally better when performed live, takes an already beautiful ambient track and transforms it into a vibrant one that is both new yet familiar. The music piece is known as "Falling Ashes" in the concert, named after Mt. Chimney and the ash that falls like snow on the route. Our Soot Sack still has more previews to show in the future, so be sure to check-in again Saturday, when The National Dex will unveil the next exciting preview!


Tickets for Pokémon: Symphonic Evolutions are still available for both Washington, DC (August 15th) as well as Philadelphia, PA (September 19th), with more locations still to be announced. You can click either of the locations to buy tickets for the respective events. And don't think these are boring, stuffy symphonies either — cosplaying is absolutely encouraged, as are battles in both the Trading Card Game and the Video Game before and after the event, so Pokémon fans will feel right at home. Not only that, but the Washington, DC concert takes place the night before the 2014 Pokémon World Championships, which will be a lot of fun for competitors and spectators alike, so that's another fun reason to go!
More previews are on the way, but don't wait until it's too late to attend one of the most incredible musical events in the history of Pokémon — get your tickets today!