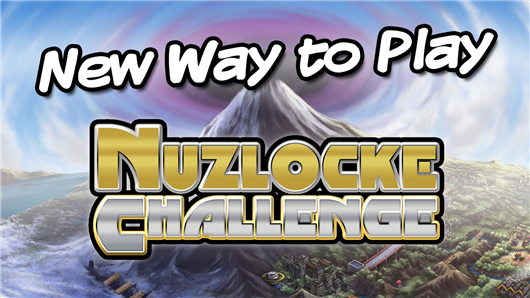 Are you a seasoned veteran of Pokémon? Have you caught 'em all already and have grown tired of fighting Trainer after Trainer? Or perhaps you've just gotten bored along the way of catching Pokémon to complete your Pokédex and are looking for a way to breathe some life back into your Pokémon experience?
The New Way to Play series on Marriland will go through various ways to alleviate your boredom and liberate you from the doldrums, showcasing new ways to play your favorite Pokémon games to add additional challenge to them to hopefully make them more fun.
Nuzlocke Challenge
One of the most popular challenges to date is the Nuzlocke challenge, which started as a comic (PG-13), but has inspired hundreds of thousands of Pokémon fans to attempt a similar challenge and share their experiences with the world.
Rules of the Nuzlocke Challenge
What are the rules to a Nuzlocke challenge? They're actually relatively simple.
Rule #1
You can only capture the first Pokémon you encounter in each new area you explore.
Rule #2
If one of your Pokémon faints, you must release it. It is dead.
Rule #3 (not technically an official rule, but widely encouraged)
You must nickname everything.