Grelleth
Veteran Trainer
Join Date: 4/11/2013
Location: Aperture Laboratories
Posts: 3,847
Why did I do this? Wynaut?
Wynaut: Destroyer of Worlds and Master of Pokepuns.
My real title is Attorney Foamsuckle. ~Squeak~
I like to RP and stuff like that.
Proud member of The Specimen/Resistance saga. It shall be remembered forever!
Current RPs I am in:

RP Characters:
The Specimen 3: Jade, a human-Espeon hybrid. Speaks with a stutter and is very shy.
Weft Kolrabi, a Helioptile-hybrid. He is confined to a wheel chair and is even tempered and unconfident in himself.
AW3: Sock, a quiet daydreamer with a lisp. Has a Honchkrow, a Slowbro, and a Donphan.
Gamzra, a 14 year old executive whose mouth is sewn shut and the definition of creepy. Owns a Wobbuffet, Lampent, and Krokorok.
DC: Pepper Leijon, a girl who suffers from multiple personality disorder.
The Event: Orchid, a calm stoic girl who cannot remember anything about herself except for her name and that she was not supposed to come to The Event...
PC:tIoA: Hanbei, junior warlord of Ignis and a reluctant genius.
Malice: Naho, a calm collected seeming girl with a dubious and sarcastic edge.
Aside from Pokémon, I am a fan of the Portal series, Drawn to Life, SPORE, Vocaloid, Minecraft, NC, RA, Freefall, Star Wars, Star Trek, Steampunk, Dieselpunk, Hetalia, FMA, Dangan Ronpa, and Homestuck.
If you do not know what Homestuck is: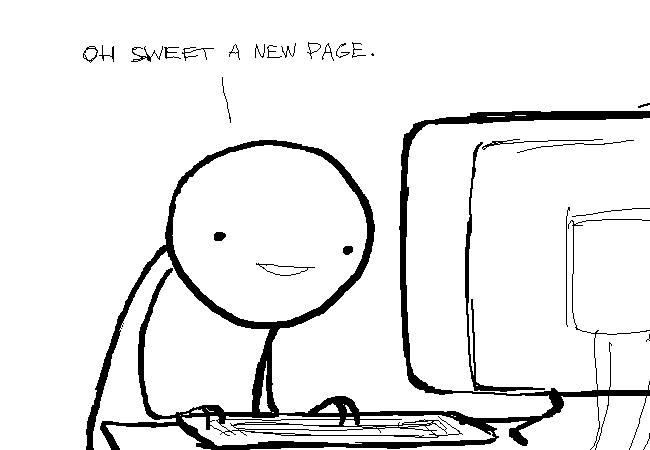 Not in cruelty,
Not in wrath,
The REAPER came today;
An ANGEL visited
this gray path,
And took the cube away.
~Doug Rattmann scrawling
Last edited by
Grelleth
: 12/4/2013 7:58:18 PM
Currently doing a Tradelocke with Sackninja.
Need a Pokémon? Check out Bridog's Emporuim!
"I want to remain an eternal mystery to myself and others."
~King Ludwig II