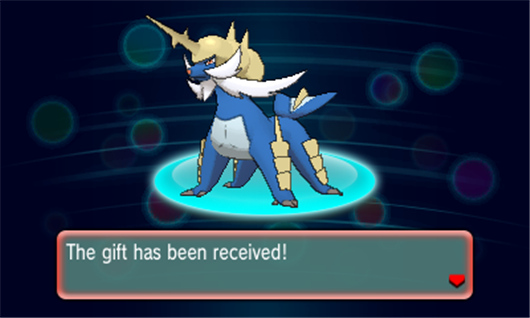 Last night, European Pokémon fans were able to receive a Serperior with its Hidden Ability by entering POKEMON497 as a Mystery Gift serial code. Well, good news, North American and Australian Pokémon fans, as not only is that Serperior available in these areas as well, but all three regions will also be able to receive an Emboar and Samurott with their Hidden Abilities over the next two weeks!
The Emboar with Reckless will be available on January 29th while the Samurott with Shell Armor will be available on February 5th. All three Pokémon can be received once per game on Pokémon Omega Ruby or Alpha Sapphire (the version 1.2 patch must be downloaded and applied), but instead of using unique codes that only work once, they will likely have a single code that anyone can enter — the Japanese versions used POKEMON500 and POKEMON503, so it's likely these codes will be used as well internationally.
These Pokémon will no longer be available on November 30th, 2015, so even though you have plenty of time to receive them, you don't want to wait too long!
In order to get your Serperior, which is available today, just go to Mystery Gift from the title menu and select the option to receive a gift by the code. Then, just enter POKEMON497 (it won't fill the input, but that's fine) and you'll be given a Serperior with its Hidden Ability, Contrary.
Here's a look at the three Pokémon (from the Japanese distributions):