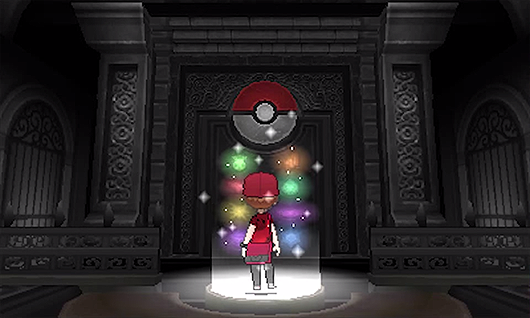 Though it's certainly long overdue, the Pokémon X & Y Walkthrough on Marriland.com is now complete, covering up to the Pokémon League Champion! Additionally, all of the older pages in the walkthrough have been updated, mostly to fix some issues with encounter tables and to add all of the little mini icons of the Pokémon where they were previously missing.
A tremendous thanks goes to Shhmew, Administrator of the Marriland Forums, who took the halted project under her wings and made it her goal to complete it. Her writing style provided a perfect match for the style of the walkthrough, and her meticulousness ensured that as many little details from the portions I had written carried over into the portions she took on. Not only that, but she's also added screenshots to all of the pages to help bring them to life. Be sure to give her a huge round of thanks for her work on the X & Y Walkthrough!
While I offer my apologies it's taken so long for the walkthrough to reach its completion, it's also been a very different process writing walkthroughs than it was prior to the sixth Generation of Pokémon games. Previously, the games would be released in Japanese first, so there was a lot more time to have a fully written walkthrough finished and a lot less pressure to keep other portions of the website updated. Starting with Pokémon X & Y, the release dates are nearly simultaneous worldwide, which requires constant writing, news updates, video production, and, of course, correspondence. It's tough enough to write a detailed guide like a walkthrough, but it's made even tougher when there's so much else that needs to be done as well.
That being said, the Omega Ruby and Alpha Sapphire Walkthrough is still in the process of being updated and should be complete by the middle of March, assuming everything goes well and there aren't any major projects that require attention as there have been for the past few months. Thank you for your patience!