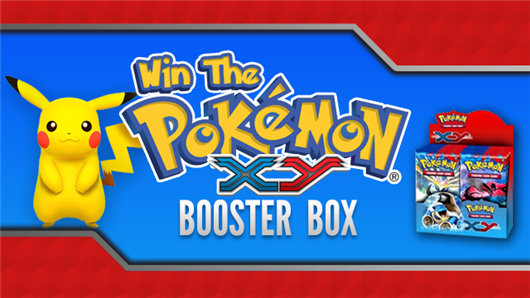 This month, the Pokémon X & Y expansion for the Pokémon Trading Card Game has been released, introducing powerful new Mega Evolutions, Pokémon-EX, and the new Fairy-type, so what better way to get everyone excited than to give away a whole booster box of the Pokémon X & Y TCG set?!
Good news: that's exactly what we're giving away! One lucky winner will take home a full box (36 booster packs) of the Pokémon X & Y TCG set! Not only that, but two runners up will still get an ultra-cool official Marriland T-Shirt to call their own, so there are several chances to win something cool.
How do you enter? Well, you can enter by clicking here, but, on top of that, you can gain additional entries in the following ways:
Now, true-blue Marriland fans will have an even better chance of winning! Unfortunately, while there are surely tons of awesome Marriland fans and people eager to win this contest from all around the world, this contest is open only to residents of the United States of America as well as Canada. (Sorry, everyone else! Shipping costs and contest laws are no fun, right?!)
So, what are you waiting for? Enter the giveaway today for your chance to win a Pokémon X & Y Booster Box and a Marriland T-Shirt!