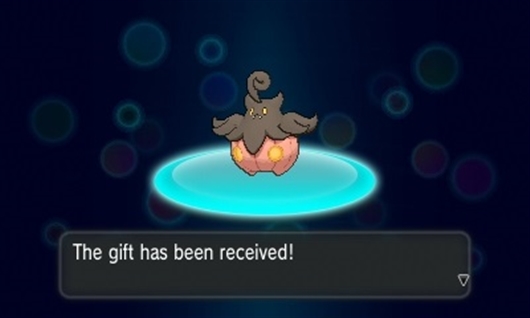 It's the first day of October, so what better way to start the month than a spooooky new Wi-Fi distribution for Pokémon X and Y! That's right, from now until Halloween (October 31st), you can snag a special Super-Size Pumpkaboo from Mystery Gift over Wi-Fi!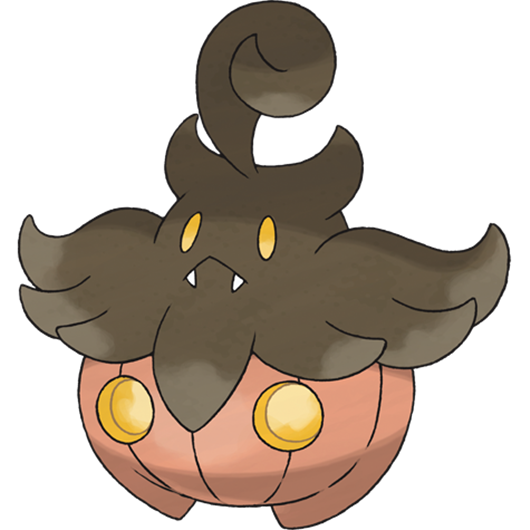 This Pumpkaboo is the largest of the four sizes of Pumpkaboo available, Super-Size, and as such has the highest HP of the sizes. Not only that, but it is equipped with haunting moves such as Trick-or-Treat as well as Scary Face. If that weren't enough, the Pumpkaboo received from Mystery Gift wears a Rocky Helmet to inflict damage on foes that damage it with a direct attack.
Additionally, there is a chance that this Pumpkaboo can have its hidden ability, Insomnia, so before picking it up at the Pokémon Center, you may want to save your game and reset until you get one with the Insomnia ability!
Since you'll need to have a Super-Size Gourgeist in order to participate in the Trick-or-Treat Friendly online competition, all you'll need to do is trade your Super-Size Pumpkaboo to another version in order for it to evolve into Gourgeist. Only Ghost-type Pokémon are able to participate in this single battle tournament, although both Rotom and Giratina cannot participate.
UPDATE: Mentioned this Pumpkaboo can have its hidden ability.