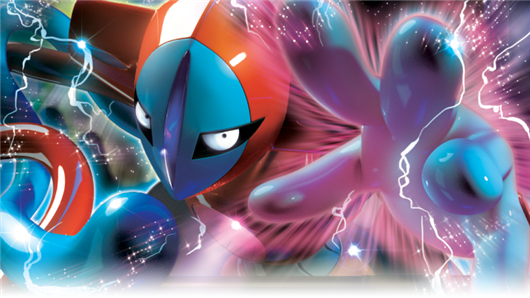 From May 8th through May 31st, the Mythical Pokémon Deoxys will be available on Pokémon Black 2 and Pokémon White 2 through Mystery Gift, using Nintendo Wi-Fi Connection to receive the rare Pokémon.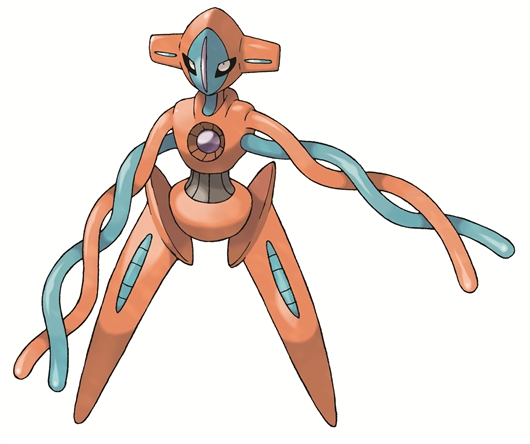 This Deoxys comes fully trained at level 100 and knows a quartet of powerful moves. It is likely that these moves will be the same as the Deoxys from the event held locally in Japan — Nasty Plot, Dark Pulse, Recover, and Psycho Boost.
While at the time of this post, this distribution is confirmed only for North America, but as it is meant to coincide with the release of the Black & White: Plasma Freeze Pokémon TCG set (also on May 8th, internationally), it is quite likely that it will be available in Europe and Australia as well.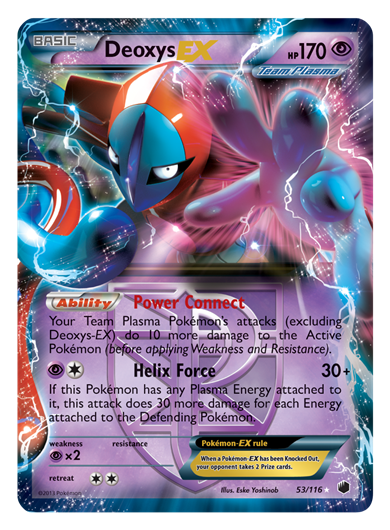 Speaking of which, Black & White: Plasma Freeze is the newest Pokémon Trading Card Game set and it will be released on May 8th, although special Prerelease tournaments will be taking place across the world this weekend (25th – 26th) and next weekend (4th – 5th). These Prerelease tournaments cost some money, but you get packs from the new set that you can open on the spot and build a deck using only those cards to play against other people doing the same. These events are a lot of fun, and you should use the official Tournament Locator to see if there's one near you! (Be sure to select "Plasma Freeze Prerelease" from the "Premiere Event Series" drop down after entering your location.)
You can find the press release after the break.
UPDATE: The official website's news update lists the original Pokémon Black and White games as able to receive the update as well, as opposed to just Pokémon Black 2 and White 2.